Fake news sur les réserves d'eau sous-terraines ?
Par yves tourneur le lundi, février 26 2018, 15:43 - Lien permanent
Il y a deux jours, dans l'émission "28 minutes" sur Arte, la rubrique dite "désintox", qui décode l'information, dénonçait la vente de la gigantesque nappe aquifère sud-américaine Guarani à Coca ou Nestlé, comme une information bidon. Cette présentation de fake-news est reprise en autres par FranceInfo et 20minutes.
Pourtant, de nombreux articles circulent sur les réseaux sociaux et dans la presse de gauche brésilienne sur des discussions entre Temer et les dirigeants de ces multinationales à ce propos.
L'information en France est loin d'être fiable. Sur le Brésil, Le Monde par exemple donne une importance à des faits qui n'en ont pas et masque complètement les faits marquants. Dernier en date : L'emphase sur un groupe de carnaval de Rio appuyé par la TV Globo, et le silence sur celui dont tout le monde parle, qui a été plébiscité dans un sondage, mais qui dénonce le coup d'état soutenu par Le Monde.
On doit également prendre des distances avec la presse brésilienne.
Celle de droite dominée par le groupe Globo, soutien de la dictature, ment effrontément. Mais la presse de gauche brésilienne (et peut-être latino-américaine), sur des sujets comme la Syrie ou le Venezuela n'inspire pas une confiance absolue. Sur Charlie, même une revue sérieuse comme Carta Maior rendait compte du contexte en opposant d'un côté l'équipe de Charlie et le mouvement fascisant pro l'Algérie Française OAS, de l'autre les frères Kouachi et les nationalistes algériens !
Pour clarifier l'information, il faut revenir à ses sources.
Le journal "Correio do Brasil" annonce, dans un article citant le militant écologiste Franklin Frederick,
une rencontre à Davos
entre Temer et Paul Bulcke, président de Nestlé, à propos de l'aquifère Guarani. D'autres rencontres discrètes auraient eu lieu entre Temer, le maire de São Paulo Doria, et les dirigeants de plusieurs multinationales : Coca-Cola, Dow Chemical, Ambev, qui font partie de la Water Resources Group, WRG. La même information est trouvée en espagnol sur
Brasil de Fato
et reprise
sur le site de l'Instituto Lula
, du même auteur.
Qui est Franklin Frederick ?
Le site suisse de
Büro DLB
nous informe qu'il a reçu le prix "Nord-Süd-Preis wider das Vergessen" (Prix Nord-Sud contre l'oubli), cf le
portail catholique suisse
en 2009, pour la défense de la réserve de São Laurenço dans le Minas Gerais (voir article de
Attac 2006
, d'
Europe Solidaire Sans Frontières 2007
, et celui
2013 du journaliste Talis Andrade
). On ne peut pas douter du conflit avec Nestlé dans lequel Frederick Franklin a joué un rôle actif.
Sur l'aquifère Guarani, des documents décrivent les projets de l'aquifère soutenus par l'OEA et la Banque Mondiale :
OEA 2005
.
GlobalWaterForum
(de UNESCO) 2013,
J. Hydrology
(2007),
Banque mondiale
(2006) (
historique
). Un article en espagnol de
Clarin
, repris en français dans
Alterinfos
, souligne l'intérêt des USA. Selon
Central Politico
, une réunion publique sur la privatisation devait avoir lieu le 25 août 2016, jour du début du vote contre Dilma Rousseff, et a été annulée. Il n'est pas question dans tout ceci d'entreprises privées particulières.
Sur le contrôle de Nestlé sur l'aquifère Guarani, on trouve un article de
canadians.org
(2016) basé sur CorreiodoBrasil, une info sans sources dans
wikistrike
(2018), repris par
JRE
,puis par
IntercontinentalCry
(IC, 2017). Une
information
de Luke Nguyen, de l'Earth Institute, de l'Université Columbia, repose également sur l'article de CorreioDoBrasil.
On trouve également cette info sur des sites moins sérieux :
MondeDiplo
cite
PartageDesEaux
(2017) qui reprend les informations de
TruthOut
qui reproduit l'article de IC,
TheDawn
(2018) celles de
TruthTheory
(2018).
Et voilà la critique de Desintox. TruthTheory se présente en effet comme un site fumeux
1
.
Coca et Nestlé s'intéressent aux ressources hydriques, et font partie du
2030 Water Ressource Group (ci-dessous)
, avec Pepsi et ABInBev entre autres. Sur la rencontre de Temer et des dirigeants de Nestlé à Davos, on trouve sur le site une rencontre avec les divers protagonistes, mais il s'agit d'un repas avec beaucoup de participants et un ordre du jour. Y a-t-il eu des discussions en coulisses ? Toutes les accusations reposent sur les affirmations du militant écologiste Franklin Frederick, dont on ne sait rien sinon qu'il s'est opposé à Nestlé avant 2009. Tout le reste est composé d'articles sans sources, ou citant un de ses deux articles.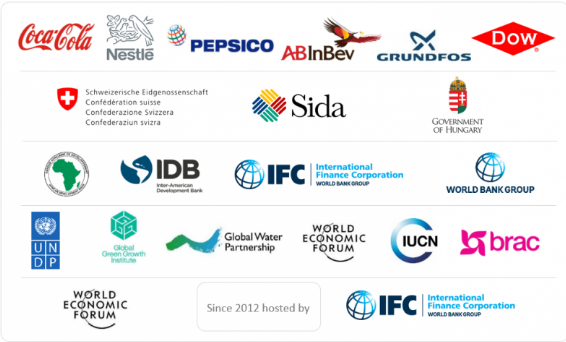 La presse française a beau jeu de parler de "fake news", information bidon.
Pendant ces polémiques, le gouvernement Temer vend à prix d'ami à l'américain Boeing le troisième constructeur d'avions mondial, Embraer, avec son savoir-faire en aéronautique civile et militaire (avions de ravitaillement), en toute discrétion dans la presse française.
Les fake news ont-elles leur utilité ?
1 Extrait de la présentation du groupe Truth Theory : "Truth Theory représente de nouveaux médias pour remplacer le vieux paradigme désarmant. La façon dont nous percevons la conscience change et nous fournissons un contenu qui est congruent avec ce changement. Ce sur quoi vous vous concentrez amplifie et nous pensons qu'apporter un contenu d'autonomisation honnête à un large public crée une société honnête et autonome" (Truth Theory are new media here to replace the old outdated disempowering paradigm. The way we perceive consciousness is changing and we deliver content that is congruent with this change. What you focus on amplifies and we feel that bringing honest empowering content to a wide audience creates an honest and empowered society.).